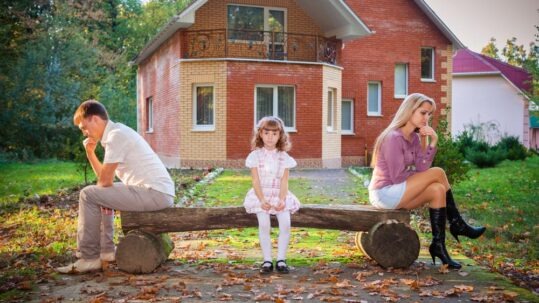 16 Mar

Think Your Child Support Payments are High? Check Out These Celebs!

Maybe you think you pay too much in child support, or maybe you think your ex could be helping your children out a lot more. Regardless of whether you pay or receive child support, working with a child support attorney like the attorneys at the Law Offices of Jeffrey M. Bloom can help you restore fair payment plans. It's also worth keeping in mind that everything is relative, including child support.

You can probably guess that celebrities pay ample amounts of child support, but how much exactly? One of the celebs who pays the most is Alex Rodriguez, who has been paying both child and spousal support to his ex, Cynthia Scurtis, to the tune of $115,000 per month. Rodriguez has been trying to lower those payments since 2018, especially now that he's not earning nearly as much as he did when he was playing professional baseball. However, Scurtis likely isn't keen to give up a six-figure monthly payment, so this battle will likely go on for quite some time.
Child Support and Big Figures
Charlie Sheen is no stranger to the court system, but he's going head to head with Rodriguez when it comes to child support. Charlie Sheen was paying a whopping $110,000 per month in total to two women. Recently, Denise Richards allowed him to lower his payments to "just" $22,000 per month for two children. At the same time, he's still paying $55,000 to his ex, Brooke Mueller. That's still quite a bit of money, but when you have multiple children and multiple exes, along with a long career as an A-lister, that's certainly no surprise.
The former and late owner of the MGM resort, Kirk Kerkorian, once paid an even $100,000 to his ex-wife, Lisa. It's not only Hollywood celebrities that shell out big bucks to their exes. In fact, child support payments are calculated on a person's current wealth and income, so many times, Hollywood "one hit wonders" might pay massive child support payments but will be able to lower them when they fall out of the limelight. Things usually don't work that way for savvy businessmen like Kerkorian, so he paid that hefty sum for many years.
These Child Support Payments Will Shock You
If it's been awhile since you've heard an update on Brendan Fraser, not to worry. He's clearly still making big bucks since he's paying $75,000 to his ex, Afton Smith, for help with their three children. He's been trying to lower that amount recently, though. Fraser has told the courts that his fame (and income) isn't what it used to be and said that he simply couldn't keep up with the payments. However, his ex isn't accepting that argument. She says that Fraser is hiding about $9 million dollars and is unfairly trying to lower his payments.
You'd likely think that Sean Combs (Puff Daddy, P. Diddy) would be paying huge amounts in child support given his lavish lifestyle. But, in 2001 he was ordered to pay a "measly" $20,000 per month to help care for his son Christian with ex Kim Porter. Christian was only three years old at the time, and part of the agreement was that Combs would pay that fund until his son turned 21. That's a bit longer than many other agreements, which often end when the child is 18.
Figuring Out Your Child Support Situation
It's unfortunate when money gets in the way of co-parenting; however, child support disagreements can get ugly. Whether you're the one who will be paying support or receiving it, it's critical that you have a top child support attorney working for you. Child support payments can and often are modified throughout the years. A person's income and wealth changes, a child's needs change, and life can get volatile. Unlike Sean Combs, there's a good chance you or your ex will want to make changes in the future when it comes to financially supporting your child.
We'll work with you to determine a child support plan that is the best situation for you and your family. Find out more about help with child support by calling the Law Offices of Jeffrey M. Bloom today at 855-208-3650.