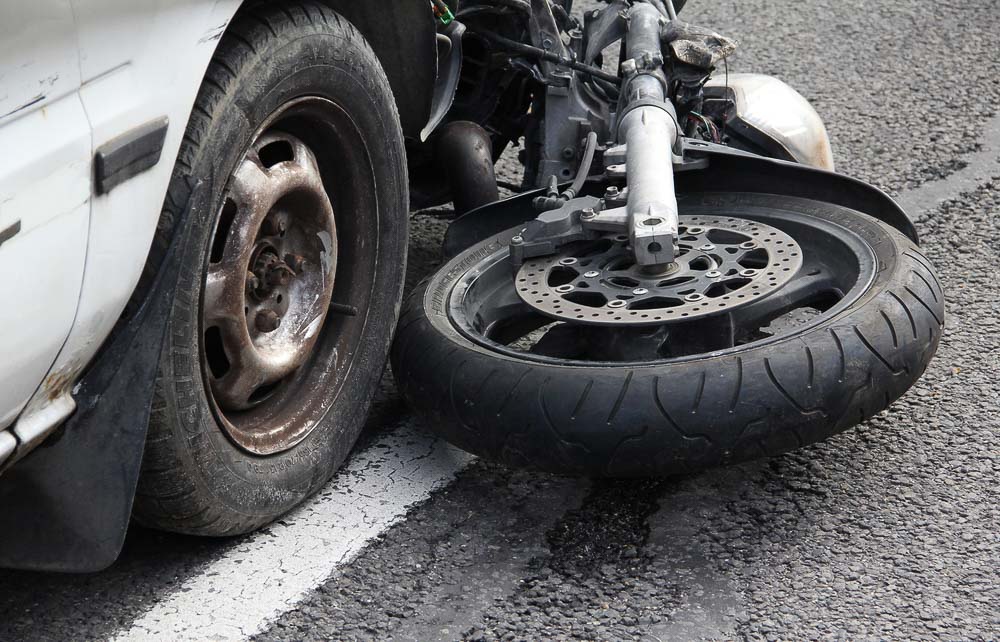 19 Apr

Be Smart – Wear a Motorcycle Helmet

Motorcyclists have very little protection when they are on the road. Moreover, careless motorists frequently fail to notice them. As a result, bikers often sustain very serious injuries. Attorney Jeffrey M. Bloom is an aggressive advocate for people injured in motorcycle accidents.
Motorcycle Helmet Safety Statistics
According to the World Health Organization, wearing a motorcycle helmet reduces your risk of severe injury by 70 percent and reduces your risk of death by 40 percent.
Even if you are a skilled and careful rider, you can't control the behavior of other motorists on the road. But you can control your risks of serious injury or death if an accident does occur.
Motorcycle Injury and Fatality Statistics
When looking at motorcycle crashes from 2009 through 2013, the statistics clearly show the benefits of wearing a helmet. The analysis found that riders who didn't wear a helmet were 2.8 times more likely to be killed in a crash and 1.4 times more likely to suffer serious injury.
Personal Injury Suit and Helmets
If you were injured in a motorcycle accident caused by a negligent driver, you will likely be able to seek damages regardless of whether you were wearing a helmet. But the amount of damages you receive could be limited if it is determined that your failure to wear a helmet contributed to the severity of your injuries (but did not cause the accident itself).
New Jersey Motorcycle Accident Attorney
If you or a loved one was injured on a motorcycle, attorney Jeffrey M. Bloom has the skills and experience to help you obtain maximum compensation – (855) 208-3650.