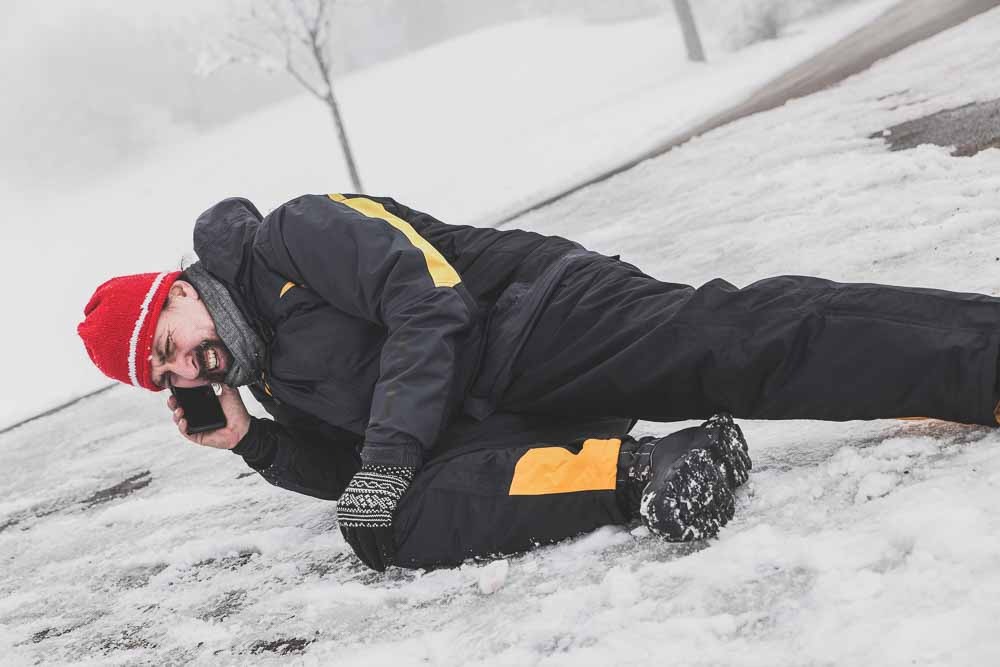 14 Apr

Slip and Fall Accidents and Injuries
Representing Premises Liability Cases in West New York and Greater New Jersey
All property owners have a responsibility for the upkeep and maintenance of their property, which is to be kept in reasonably safe conditions and should not pose any threats to visitors. If a dangerous or hazardous condition exists, it is the duty of the property owner to post signs warning visitors of the dangers in an effort to reduce the chance of an injury accident occurring. When a property owner does not sufficiently maintain their property, and/or fails to warn visitors of threatening conditions and a visitor is injured as a result, the owner may be held responsible for the victim's injuries and other damages.
If you experience a slip and fall or injuries on the property of another person or organization due to unsafe or dangerous conditions, the property owner may be held liable for your injury, and you may be entitled to compensatory damages for your pain and suffering, medical bills, lost wages and the treatment of your injuries.
We handle all types of premises liability injuries, including those arising out of:
Weather-related situations
Falling off balconies
Inadequate security
Failure to warn of or correct hazardous or dangerous conditions
Falling down stairs, falls in stores, obstacles in pathways or aisles
Floors that are cracked, uneven, or are missing tiles
Floors that are wet or slippery
Improper safety measures
Poorly maintained or improperly installed railings
Broken stairs, broken steps
Dangerous stairwells or landing areas
Pool accidents
Dangerous sidewalks, cracks in the sidewalk, potholes
Defective, inadequate or inoperative lighting
Tenant slip, trip and fall injuries caused by landlord negligence
Workplaces that are inherently dangerous, especially construction sites
Injuries from slip and fall accidents (and other premise liabilities) can range from mild to severe: lacerations, broken bones, traumatic brain injuries, internal bleeding, head trauma, broken hip, broken ribs, and more.
After an accident, it will be very important for an investigation to conclude the cause of the fall, as well as whether it could have been prevented or not. When someone is injured because of another person or businesses' negligence, the injured victim may be able to receive compensation for their injuries and accident-related losses from all negligent parties.
Seeking the counsel of a lawyer that has experience handling similar cases can help injured victims learn more about their legal rights, in addition to learning what the best course of action to take might be in order to hold a negligent property owner liable.
New Jersey Slip and Fall Injury Consultation
You may be unable to work, your medical bills may be staggering, and you may have debilitating injuries that will require expensive short- or long-term rehabilitation. The Law Offices of Jeffrey M. Bloom is here to help you obtain compensation from those responsible so that you can focus on healing, rehabilitation, and getting your feet back on the ground. You deserve to be compensated – (855) 208-3650.