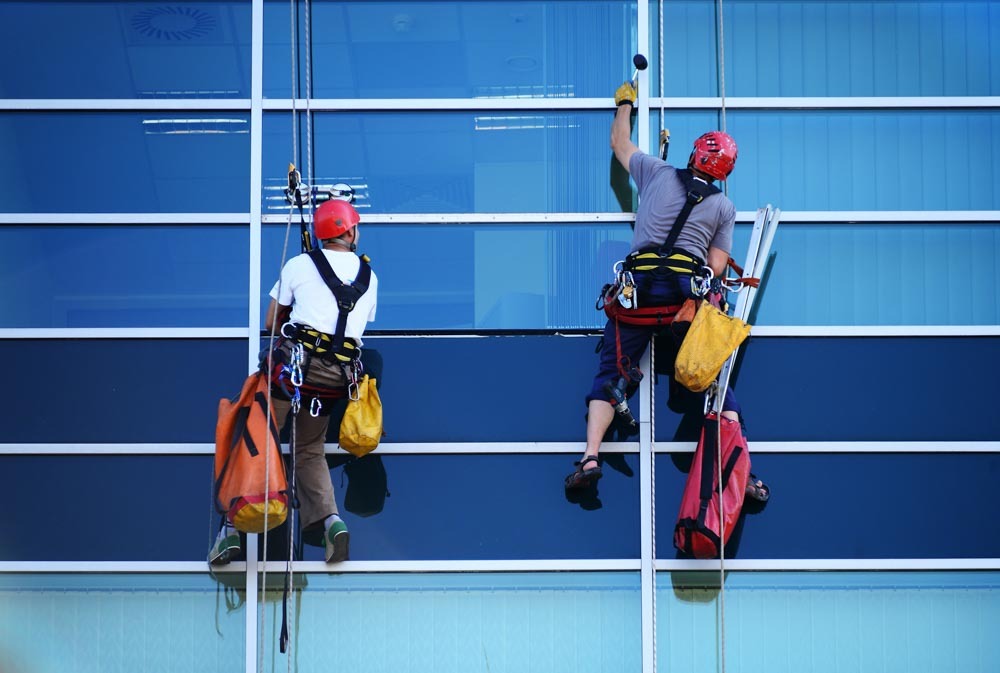 15 Jan

End of Year Workers' Comp Hot Topics

You've probably heard a lot of cases where an allegedly injured worker took advantage of workers' comp payouts—maybe even from the Law Offices of Jeffrey M. Bloom blog! However, there are avenues for manipulating workers' comp from every angle, including the employer's, which is one reason why getting a workers' comp decision that's fair and fast can be so challenging. With so many people trying to game the system, it's no wonder that so much red tape is involved.

The owner of a Florida construction company was just caught running a series of workers' comp scams. Sony Lundy was booked into the Palm Beach County Jail in November, charged with over $100,000 in fraud as well as intent to defraud. Lundy was caught when he was stopped for a traffic violation and officers discovered he had a warrant out for his arrest.

According to the charges, Lundy didn't pay workers' compensation insurance fees for the past year and had his employees cash almost $1 million in checks at a convenience store near the job site. According to the Workers' Compensation Fraud Bureau in Florida, Lundy opened the Paloma Construction Group in the spring of 2018 and used his home address as the corporate address. The company specialized in masonry.

Just two months after starting the company, Lundy purchased a policy for workers' compensation. The policy considered an annual payroll of $78,000, which meant an annual premium of $10,335 that Lundy was in charge of paying. However, for the next year, Lundy and his business cashed nearly $1 million in payroll checks. According to one contractor who did business with Lundy, he paid Lundy $891,866 for work in that timeframe.

If Lundy had reported income from the cashed checks, the workers' comp premiums would have increased to nearly $120,000. A recent audit revealed that the company's annual income was actually double what Lundy had initially reported. Although Lundy was released on a $45,000 bail, the state has said that there is evidence Lundy has undertaken two similar insurance scams also and has two felony cases pending from spring 2019.

This is a single case in the world of workers' comp law. We've also seen some overall changes in recent years—particularly when it comes to how opioids are utilized with these claims.
Workers' Comp By the Numbers
According to a recent peer-reviewed study, the number of prescribed opioids in the US decreased 56 percent in the past 18 months—and that's exactly what everyone wants to see. The study by WCF Mutual Insurance Co. and Mitchell International found that 1.5 years after insurance carriers started flagging opioid prescriptions longer than 14 days, workers' comp insurers also started reporting a big decrease in opioid use.
Prescriptions longer than two weeks prompted health insurance carriers to reject prescriptions or change them to a less dangerous drug. Most doctors in these scenarios agreed with the decision, which naturally led to a big decrease in opioid use—and that carries over to workers' comp claimants. The American College of Environmental and Occupational Medical guidelines were changed last year, requiring doctors to adjust how (and for how long) they prescribe opioids.
A lot of the time, the doctors were unaware of the guideline changes. Information-sharing and knowledge are both key to beating the opioid epidemic. Dependency on opioids and addiction can be an especially high risk for workers' comp patients because many work injuries are traumatic and require immediate pain management.
However, even before the 2018 guideline changes, researchers documented an overall decline of opioid use by workers' comp patients in recent year. When the country became aware of the opioid crisis, the spotlight was turned on workers' comp patients because a work injury might be a gateway to opioid abuse.
According to the Workers' Compensation Research Institute, opioid use has declined 10 – 27 percent in every state in the past decade. Injured workers have been opting for other forms of pain relief more often, but there are still plenty of patients who are taking prescribed opioids. We are battling the opioid crisis, but we still have a long way to go.
You have enough to worry about when it comes to healing from a work injury, including getting the best, safe care for you. Let the professionals handle the workers' comp claim process. Call the Law Offices of Jeffrey M. Bloom at 855-208-3650 to schedule a consultation with the pros that don't get paid until you do.