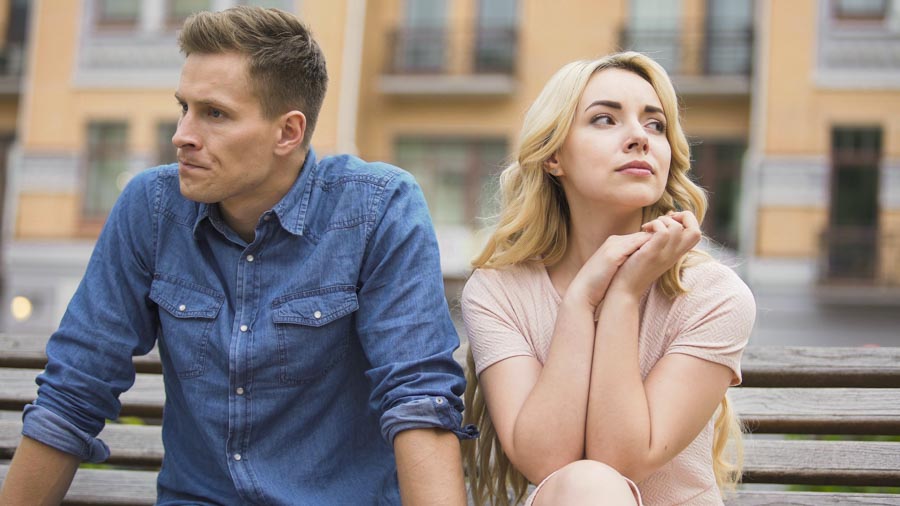 28 Mar

90-Day Fiancé Files for Divorce & Joins Tinder

If you're a fan of the addictive 90 Day Fiancé, you may or may not have been rooting for Larissa Dos Santos Lima and Colt Johnson. It's a fascinating look into the world of marriage—and often fast divorce—for family law experts like Bloom Law Office. The 32-year-old reality star recently took to Instagram to confirm rumors that she was on Tinder while her divorce was still pending. "Yeah! It is me," she wrote. "Don't forget to Swipe right!!!"

Although she calls the experience fun and hilarious, the Brazilian Fiancé is also leaving a solid digital trail that might be tapped during her divorce proceedings. When fans have asked about her estranged husband, Johnson, she responded with the sassy Mariah Carey "I don't know him" comment.

Johnson is also eager to get the divorce going. The Las Vegas reality star wrote on Instagram, "Please take her off my hands. I'm giving her away. You can have her." He even went so far as to write, "I will fly her out on a chartered airplane to you at no cost. I will even arrange for you to have flowers when she arrives because I hear she likes them." For more on that last comment, you'll have to watch the full season—this isn't a plug for TLC, we promise.

Johnson has also made online references for the alleged domestic violence she inflicted on him. "Watch out for the head and the face and back," he wrote. "Just cover everything." In January 2019, Dos Santos Lima was arrested and charged with misdemeanor domestic violence. According to the complaint, she used "force or violence against or upon the person of her spouse."

These kinds of charges are sure to make the divorce process sticky for her. However, Johnson should be careful about the promises made on social media, even if they are in jest. Divorce can be tricky enough without adding reality stardom, and Instagrammed promises of private jets into the mix.
Contact Bloom Law Office Today For More Information
If you're facing divorce, it's essential to get legal representation as soon as possible. Call Bloom Law Office for your consultation today (contrary to what our name suggests, we also like flowers, but there's no need to woo us with them).